Who is First Travel Alliance
Who is First Travel Alliance?

First Travel Alliance (FTA) is a business group comprised of some of the best executives in the travel industry and was created to focus on the selling of travel through a worldwide network of home based agents.
When was First Travel Alliance formed?

The company was formed in 2011 and the executive team has been involved in the travel agency business since the early 1990's. You can learn more about the considerable experience by clicking the "About Us" page.
Is First Travel Alliance a recognized and accredited host agency?

The company is officially licensed as a seller of travel in Florida, Hawaii, California and Iowa.
The company is ARC approved and has an active membership with CLIA.
Is First Travel Alliance recognized by all major travel vendors?

Absolutely, we have selected and work with some of the best travel suppliers available in the industry.
What type of host agency model does First Travel Alliance promote?

We offer and operate a traditional host agency model that is comprised of a vast network of agents selling travel to their respective clients.
We focus on you and your development as a travel business owner, not just a number.
What type of travel agent currently works with First Travel Alliance?

We have agents of every skill level in our membership and a very close community that works hard to help each other grow, all for the passion of selling travel.
Why First Travel Alliance
So why do I want to bring my business to First Travel Alliance?

The leadership, management, staff and every current agent that has joined FTA are dedicated to the enjoyment of selling travel. The business and financial enrichment that comes from it is a bonus.
What can First Travel Alliance do for me that other host agencies cannot?

Our training, our vendors, our marketing and our intensive workshops are focused much more on an individual nature. We take great pride in personalizing every experience an agent has with FTA. Something that is often forgotten in today's host agency world where you become just one additional agent.
What other benefits will I enjoy?

Access to all of our industry experts along with expert training and development to make your travel business a success. An intra-travel community that gives you access to the latest in travel, deals, marketing, training and so much more.
Some of the best commissions in the industry along with competitive monthly membership rates.
If I am new to selling travel will I get lost in the "crowd"?

Not at all, because of our personal focus, we make sure your introduction to First Travel Alliance is an easy, frustration free experience that gets your home business up and running quick. We have a dedicated liason for helping new agents build their business.
Any other reasons to choose First Travel Alliance?

Take a look at our agent testimonials as they truly showcase why agents choose FTA over any other host agency. They all provide a great place to do business but we put the "Home" in home based travel business.
Doing Business with First Travel Alliance
What sort of costs are there to start selling travel with First Travel Alliance?

We have a very low membership cost that are one time only and start at $199.00 for single agent memberships. Monthly fees are $39.95
What sort of earning potential do I have in terms of commission?

Commission rates vary depending on the supplier but we work hard with our preferred suppliers to provide you with some of the best commissions in the industry. Some of these vendors have commissions as high as 20% or more.
How are commissions split?

Our role is to support you and make sure you have all the tools available to you to successfully sell travel. But we think since you do most of the work in the sales process and it is your client, you should get most of the commission. Commission splits are set by revenue produced and training levels completed.
How do you handle business partners or spouses?

We welcome a secondary person on your account; however some vendors allow only one login.
If I'm an experienced agent moving from another host agency and don't require training, is there any discount?

If you are already an established agent with an existing business base and do not require training we will take that into consideration. Please consult with our membership representatives who can analyze your specific need. Contact our experts at 314-830-4900 or email@fta-vacations.com.
What are the terms of agreement?

The agreement is for a 12-month period and ongoing unless written notice is given by one of the parties.
How do I get paid for my travel bookings and how often?

Bookings made via the booking engine are automatically tracked via your unique agent number and you can go online and review them at any time. Bookings made direct with a vendor will require you to submit a commission claim form. Payments are made on the 25th of the month following the travel date and receipt of the commission from the supplier.
What type of training will I be provided?

FTA has a comprehensive suite of training products that include both supplier provided and our custom educational programs.
FTA offers our exclusive World Certification Program which is unique to FTA and gives you unparalleled training in worldwide destinations with out preferred vendors.
FTA is continually building new training products that will expand in the future.
Access to a private Social Media platform used by our network of agents that have traveled the world and are available to assist in your success
Who would own my client list? FTA or me?

The client list is yours; you own it.
What if I just want to do this part time, at least to start?

Yes, you can work at this part time as you build your business and our training will show you how to do that.
What are the travel benefits with FTA?

FTA provides year round access to industry educational discounts, personal travel and other industry benefits. Many of these offered by our vendors sometimes require completion of specialist courses or training before you can take part. FTA also frequently puts together "exclusive" travel with key vendors to expand your selling opportunities through educations. And finally, our key suppliers often offer reduced rates so that agents can experience their products first hand and communicate that experience to their clients.
Does FTA use air consolidators?

FTA offers several options for air only requests and in many cases allows you to include additional markup.
What are the computer requirements to take the training and ultimately use the FTA booking portal?

Accessing our community, vendors and other technology is very easy and requires very little previous computer experience. Our helpful team can give you tips and educate on how to best access our systems.
Can I use my own business name, or do I work under the FTA name?

Yes, you can have your own business name. You will need to use the FTA information when dealing with suppliers, but when you are dealing with your customers, you are an independent business and you can use your own name.
Can I use my own Domain?

Yes and we encourage those looking to create separate identities for their business to do that.
Can, I print, air, rail and cruise tickets for my clients on the FTA portal? How about hotel confirmations?

Few travel suppliers issue "tickets" these days; your clients are able to print boarding passes and confirmations on their computers at home themselves. If they don't have that capability, then you can do it for them.
Do I need E&O Insurance?

FTA requires all agents to purchase and hold E&O insurance. This provides you protection in the event that a claim is filed against your business as the result of booking travel. It's a industry wide standard insurance that has a very low cost to obtain. Our membership agents can give you more information on the best options for getting coverage.
Are there any hidden costs in your programs?

The costs included in your membership are determined upfront and do not have any additional hidden costs.
FTA may provide additional "enhanced" education opportunities that may have a fee associated but you are in no way required to take them.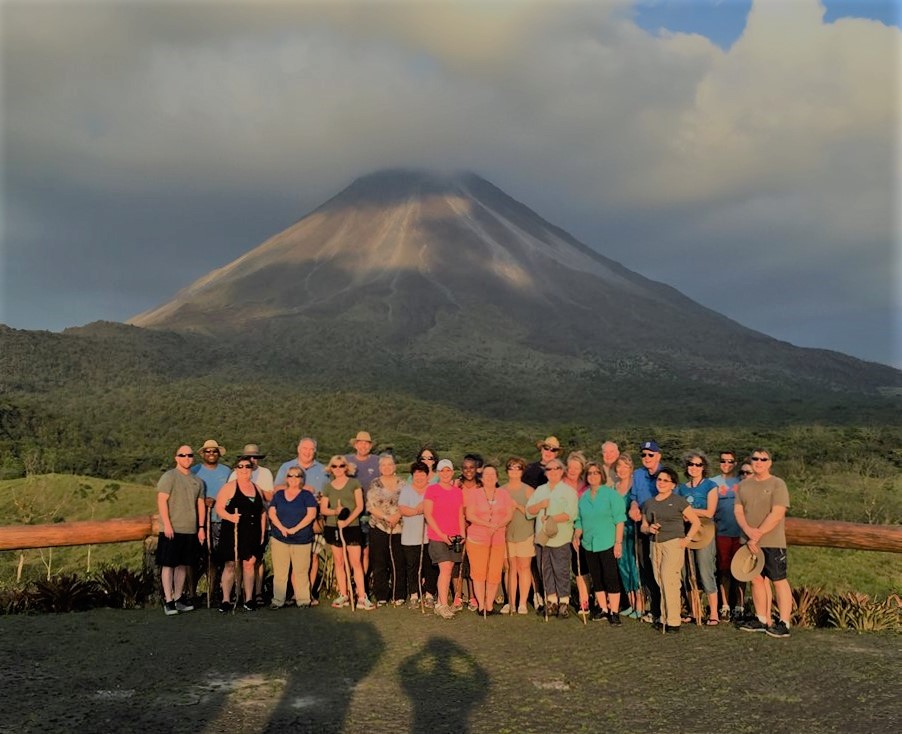 FLA. Seller of Travel - Reg. ST 38612 -- Cal. ST 2109484-50 -- Iowa Travel Agency # 1115
WA - UBI# 603282123 -- HI - TAR # PAR6944
First Travel Alliance
407-614-8780 4300 South Highway 27, Suite 204, Clermont, FL 34711
Copyright FTA Vacations © 2015-2016. All Rights Reserved. Main Site